Being a Sub-Contractor Shouldn't be so Difficult
BAD PARTNERS CAUSE YOU TO LOSE
We get it, working as a sub-contractor can be tough. The security industry is full of security companies that sell mediocre products and provide bad service. To make money, they rely on getting cheap labour from sub-contractors. This is annoying and frusterating to deal with.
Too many companies are getting it wrong with their sub-contractors.
You work hard.
You deserve a partner that treats you right and works hard to help you succeed.
Spotter Provides What Every Successful Contractor Needs
LET'S GROW TOGETHER
Year after year, contractor satisfaction is rated 4.5/5.
What We Expect from our Sub-Contractors​
LET'S GROW TOGETHER
Criminal background check for all employees​

Clean trucks with minimal to no graphics​

Neutral and presentable dress code when onsite​

Commitment to represent Spotter professionally​

Quick turnaround times for quotes and drawings​

Quick turnaround for service calls​
Current safety certifications including lift and boom license​

Secure storage for spare items provided by Spotter​

Procedures for after-hours calls​

Valid certificate of insurance and workers compensation​

Quick turnaround time for invoice submittal​

30-day payment terms (deposit provided for <$5K)​
Your skills should include:
​
Spotter Security provides reliable security systems to protect businessess from theft, break-in, and loss. We design, install, and service security solutions for large corporations, businesses, and construction sites.​
Solutions we provide:
Live Camera Monitoring Systems

Construction Site Security Systems
Our mission is to install the right solution for a business because no one should feel let down by their security system.
Spotter was founded in 2004 and services all of Canada.
Join Spotter in providing reliable security solutions to businesses, large corporations, construction sites, and some of the world's top brands.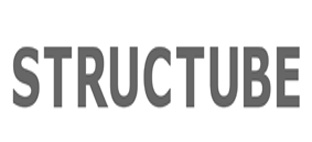 Stop wasting time working for a company
that doesn't treat you like a partner
JOIN OUR TEAM
CURRENT SUB-CONTRACTOR OPPORTUNITIES
We are looking for security subcontractors to join our team in all parts of Canada.
For more details or to inquire, contact us today.